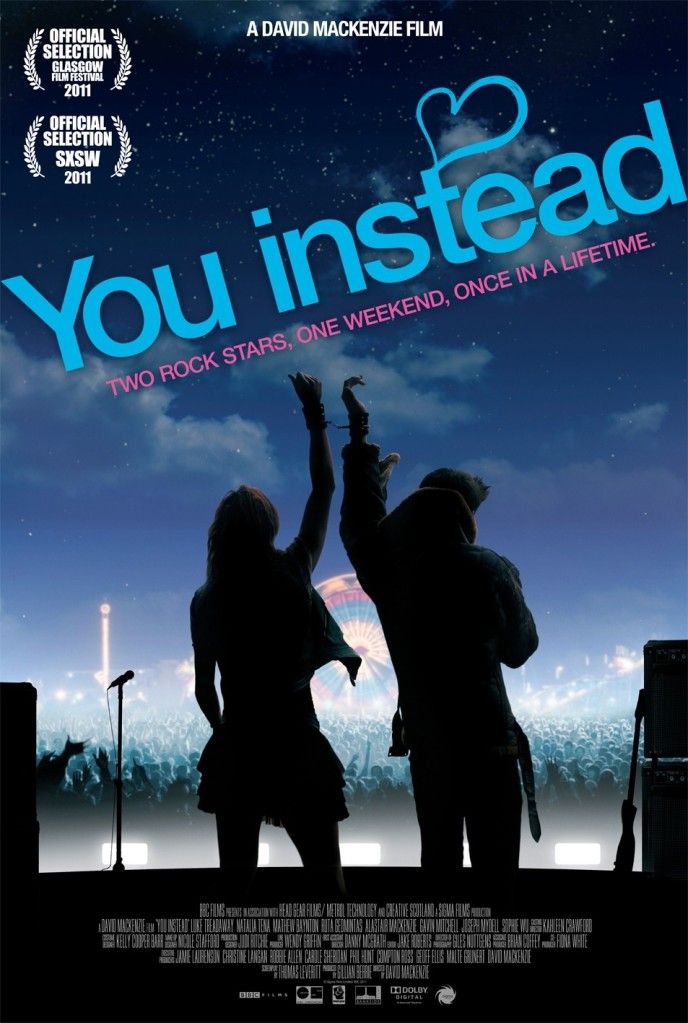 Directed by:
David Mackenzie
Starring: Natalia Tena and Luke Treadaway
Released: 2011
Runtime: 80 minutes
Rating: 2.5/5
A romantic comedy involving two feuding rock stars played by Luke Treadaway and Natalia Tena, who are handcuffed together while attending T in the Park, which is a major music festival held annually in Scotland.
I don't watch a lot of romantic comedies but I figured one that takes place at a rock concert could be interesting, but it wasn't. This movie is so predictable; you know exactly what's going happen the moment out two lead characters are hand cuffed together. Actually watching only 15 minutes of the film would be enough for you to say to someone that you've seen the entire thing. There is hardly any real character development and the supposed 'funny guy' character of this film isn't funny in the slightest, in fact he's just an idiot. The film isn't all that interesting.
But all that a side 'You Instead' is watch-able; Natalia Tena is good as the your generic rock-chick with an attitude and there is a pretty cool music number, but it still manages to get a little boring in spite of an 80 minute running time. And the ending is a

cliché and a half. I thought to myself; really, it's going to end like this? Okay wined it up and role the credits.
You Instead, maybe watch another film instead. 2.5/5
A video review is also available on my YouTube channel.