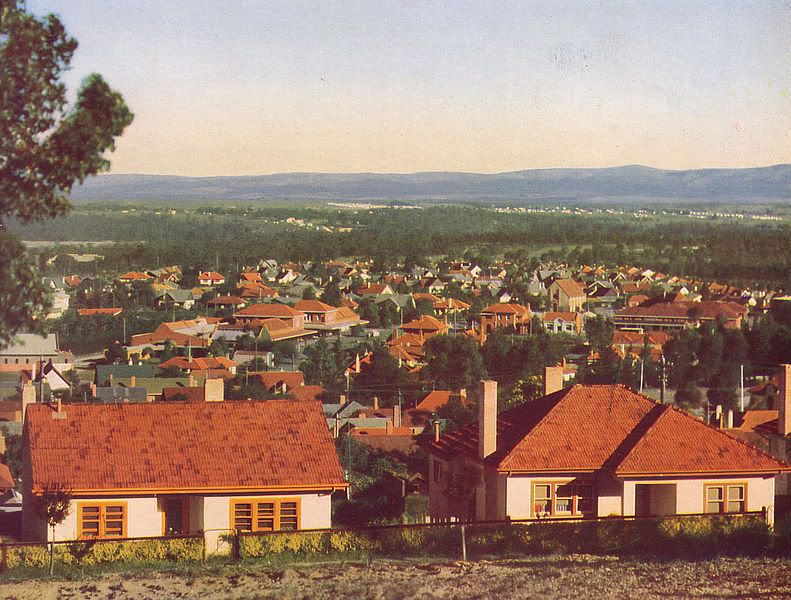 I'm not old enough to remember Yallourn, but I've had a strong fascination towards the former town for many years. Perhaps it's the collective memory, fondly shared amongst local residents which beckons out to me. Fortunately the documentary short, 'Open Cut' has managed to satisfy much of my lingering curiosity. Serving mostly as a reflective piece for it's director, Phil Burke; the 26 minute feature explores both the emotional and logistical significance of Yallourn.

Built between the 1920s and 1950s, Yallourn was a company town owned by the State Electricity Commission of Victoria (SEC) to house the many employees who operated the nearby power station complex. However with the demand for brown coal increasing, the subsequent expansion of the adjacent open cut mine lead to the town's closure in the 1980s. This sombre final chapter in Yallourn's history is shown through archive material in which the residents at the time express their personal feelings towards the matter. You can feel the sense of sadness and loss leading up to the town's pending destruction, although there is surprisingly little resentment towards the SEC given the age of the many citizens. By far the most fascinating aspect of the town is the community itself, which 'Open Cut' effectively illustrates, once again through archival footage. Almost utopian like in nature, Yallourn was the very model of a booming industrial economy. Everyone had a job and a roof over their head; life was sweet within the confines of this well-oiled machine.
And one cannot deny the immeasurable contribution to the national progress of Australia during the post-war years was.
Overall and quite fittingly Phil Burke's journey into the past feels like a dream; resonating themes of loss and displacement throughout, as we follow a small group of former residents returning to the fringe of where Yallourn once stood proud. If you have a love of local history or just simply feel like reminiscing over a simpler time, 'Open Cut' will give a very personal insight into a town that is gone but certainly not forgotten.
★★★
★


NOTE: If you wish to purchase a DVD copy of 'Open Cut' visit www.filmcamp.com.au for details.