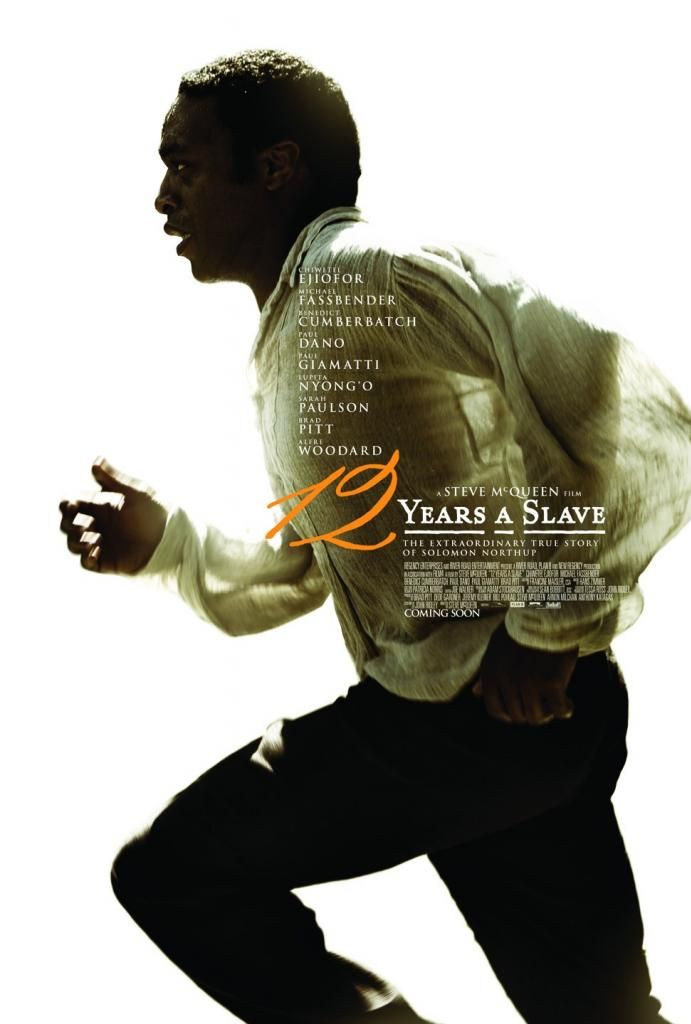 This is going to sound odd but slavery has been pretty big in Hollywood over the past 18 months. In 2012 we had Steven Spielberg's Lincoln which focused on the abolishment of slavery thanks to the passing of the historic 13th Amendment by the U.S. Congress in 1865 and Quentin Tarantino gave us a slave's ultimate revenge in Django Unchained. The most recent to explore the topic is Steve McQueen's adaptation of the 1853 memoir, 12 Years a Slave which is the story of Solomon Northup, a free black man from upstate New York who is abducted by two men while and sold into slavery in 1841.
Unlike the previous two films I mentioned above, 12 Years a Slave explores the day-to-day reality of slavery in all its unspeakable cruelty that thousands of African Americans had to endure in the south region of the United States. Watching the film I found it difficult to comprehend that this went on for so many years. I admire McQueen for not skying away from showing the all the brutality as I'm a person who'd rather see how things really were than a sugar coated version. One of the most disturbing scenes is when we see the many slaves being sold off to various plantation owners. They're talked about and described like they're farm equipment.
Solomon Northup's story is an amazing one but in no way good. His story is made especially heartbreak by seeing his life as a free man then having it completely turn upside down in a blink of an eye, it feels like a bad dream. As time goes on and the reality of what has happened sets in Solomon tries to make the best of his situation, as difficult as that must sound. But after being sold to a new "master" life becomes more futile, however Solomon continues to maintain a sense of hope, never allowing himself to fall into despair; which brings me to the film's language which is very powerful and really emphasizes a lot of the emotion expressed by the characters. There's almost a poetic quality to the often beautifully spoken dialogue.

Chiwetel Ejiofor's performance is without a doubt one of the strongest of 2013. He conveys the anguish of his character so well, not so much vocally but through intense and painful body language, he does a remarkable job. Michael Fassbender is terrifying as a sadistic, cruel yet rather foolish plantation owner; a truly despicable human being. I would love to see him win the Oscar for this role. The supporting cast is very strong who all give notable performances; Paul Giamatti, Brad Pitt and Sarah Paulson in particular.

12 Years a Slave is not an easy film to watch but I feel it's one that has to be seen just for the story alone. It's also beautifully shot, really capturing the stunning, wild and majestic landscape of the American's South. This is one film that will stay with you for quite some time. I absolutely loved it!
By Kevin Bechaz
Credit Where Credit's Due
Director: Steve McQueen
Writer(s): John Ridley
Starring: Chiwetel Ejiofor, Benedict Cumberbatch, Michael Fassbender, Sarah Paulson, Paul Giamatti, Paul Dano, Alfre Woodard
Runtime: 134 minutes
Release Date(s): USA: November 8th, 2013 Australia: January 30th, 2014