Starring: Topher Grace, Anna faris, Teresa Palmer, Dan Fogler, Chris Pratt & Michael Biehn
Released: 2011
Runtime: 97 minutes
Rating: 3/5
It was Sunday night; outside for the past two days winter had made an unwanted return and Monday I had to go back to work after a very relaxed two week vacation. I had watched three movies earlier that Sunday, Steven Spielberg's road thriller Duel, Charlie Wilson's War starring today's answer to Jimmy Stewart, Tom Hanks and the second feature film from director Duncan Jones, Source Code. But I wanted to get one more in before going to bed and to make it an even four. I was in the mood for a comedy, so I chose Take me Home Tonight, mainly because of the 80's flavour. There isn't a great deal to say about this movie. There isn't an ounce of originality to it, especially when it comes to the plot.
Its 1988, our main character is Matt (Topher Grace) who is somewhat of a social outcast. He's works in a video store at the local mall. He's well educated and very smart but since graduating high school four years prior he hasn't figured out what he wants to do with his life. Along with his best friend Barry (Dan Fogler) he attends a party hosted by the boy friend of his twin sister Wendy by play Anna Faris. It is at this party where Matt hopes to make a move on a girl he's had a major crush on since high school. So yeah, guy with little confidence goes to a party to try and score with a chick that he's liked since high school, but feels he's way out of her league. I could have just said that to begin with but I thought dragging out the plot outline to a full paragraph might make it sound a little more interesting. Oh well, I tried.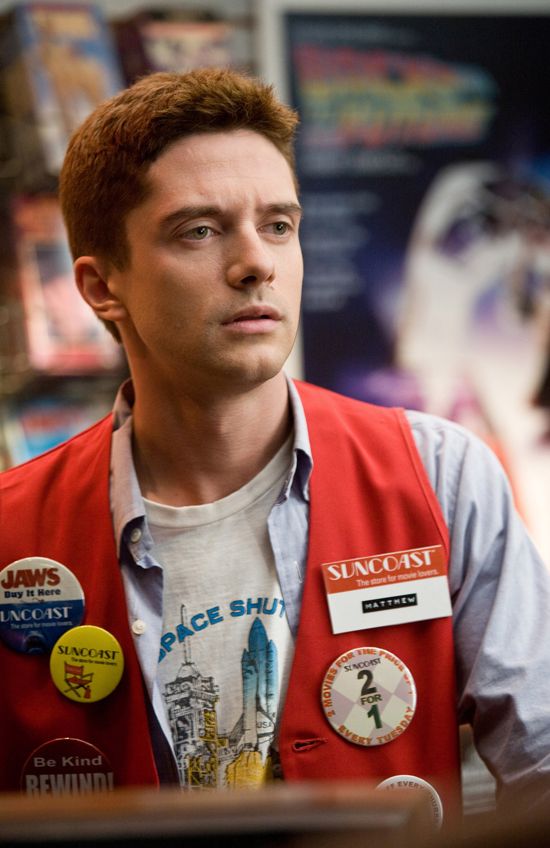 Okay, so what we have here is Topher Grace playing his character from That 70s Show and Dan Fogler's character is basically a poor man's Jonah Hill from Superbad. Anna Faris as Wendy is an almost throw away character with little relevance to the story and she isn't really that funny. And Australia's very own Teresa Palmer as Tori is likeable, very pretty but a very one dimension, she does the best she can with her character. Also I must mention Michael Biehn in a minor role as Matt's father, who actually has some of the best dialogue; certainly the most meaningful.
Overall it's an alright comedy, there are some good laughs and the film really goes all out with the 80's setting;
way over the top, with the fashion, colour, music and some really radical opening credits.
Take Me Home
Tonight is a decent movie to relax and unwind to, you don't have to think too a whole lot and has an ending you see coming a mile away. Actually you could just watch the trailer if you don't have the 90 minutes to spare.