Starring: James Mason, Barbara Rush and Walter Matthau
Released: 1956
Runtime: 95 minutes
Rating: 4.5/5
Ed Avery (James Mason) is a successful suburban school teacher, loving husband and father. An upstanding and respected citizen within his community who even goes the extra length of working a few afternoon shifts a week at the local taxi stand to help pay the bills.
But Ed has been suffering in silence from a potentially fatal condition until he is prescribed the experimental drug cortisone. It is not long before Ed begins to feel a whole lot better thanks to the miracle drug; he has a new lease on life. But through misuse of the drug Ed become dangerously addicted which results in a profound and dramatic change in his personality, along with wild mood swings and depression.
Once a year I buy a bunch of titles from the very popular and prestigious video distribution company The Criterion Collection. This year Bigger Than Life was on top of the list of titles I wanted to see, as it came highly recommended to me by a friend and it also stars a favourite actor of mine James Mason. And after waiting a month for it to arrive in my mail box I'm very pleased to say that it did not disappoint. It's a reverting drama about an ordinary loving family pushed to the very brink of despair in a situation that's nothing short of nightmarish. I absolutely loved it.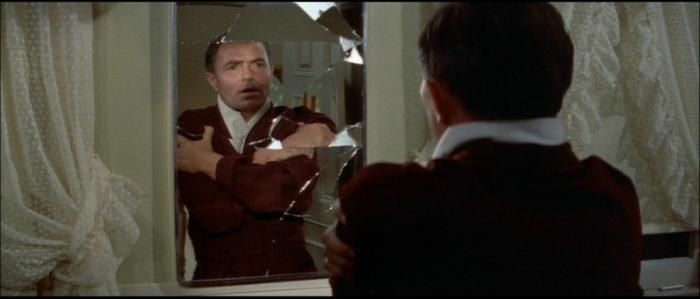 James Mason is amazing as Ed Avery; he gives such an intense and emotionally stirring performance. It is just heartbreaking to watch his character go from a completely selfless man, devoted entirely to his family and profession, to an over bearing, cruel, paranoid monster of a human being; there is barely a trace left of his former self. He develops a very ugly superiority complex in a sense making him appear bigger than life, hence the film's title.
There are scenes in this film that are very uncomfortable to watch. In particular the scenes between Ed and his son; they're humiliating; and the tension within the family, as a result of Ed's unpredictable behaviour. Not knowing when he'll launch into another verbal tirade.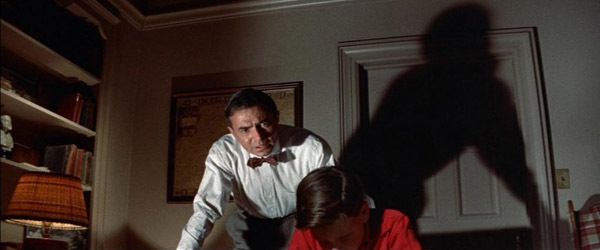 The cinematography by Joseph MacDonald does a great job of enhancing and illustrating Ed's personality. It's creates a great sense of his over bearing nature and the feeling of empowerment he has over his family, putting us the audience in the point of view of looking up at him in fear.
Barbara Rush is very strong as Ed's wife Lou. Her pain is very evident as she is deeply concerned for her husband. She is torn between reporting his behaviour to his doctors and remaining loyal to his wishes. And Walter Matthau is fine in a supporting role as Ed's equally concerned friend and colleague.
Bigger Than Life was based on an article written by medical writer Berton Roueché entitled "Ten Feet Tall" which appeared in The New Yorker in 1955. The film itself was quite controversial upon its release due to its unconventional portrayal of the all American suburban family as opposes to the much more wholesome family that was often portrayed in television shows at the time like the popular Father Knows Best.
With a budget of one million dollars Bigger Than Life was a flop at the box office but very popular with critics and has remained so to this day; many now considering it a masterpiece.